Written by gearbots
Published: 25 Nov 2011
Summary of our current designs:
.
All our double sided vinyl mat are of the highest quality materials we can find and they are custom printed in Canada!
.
1. Introductory Training Mats These mats are a great resource for teaching the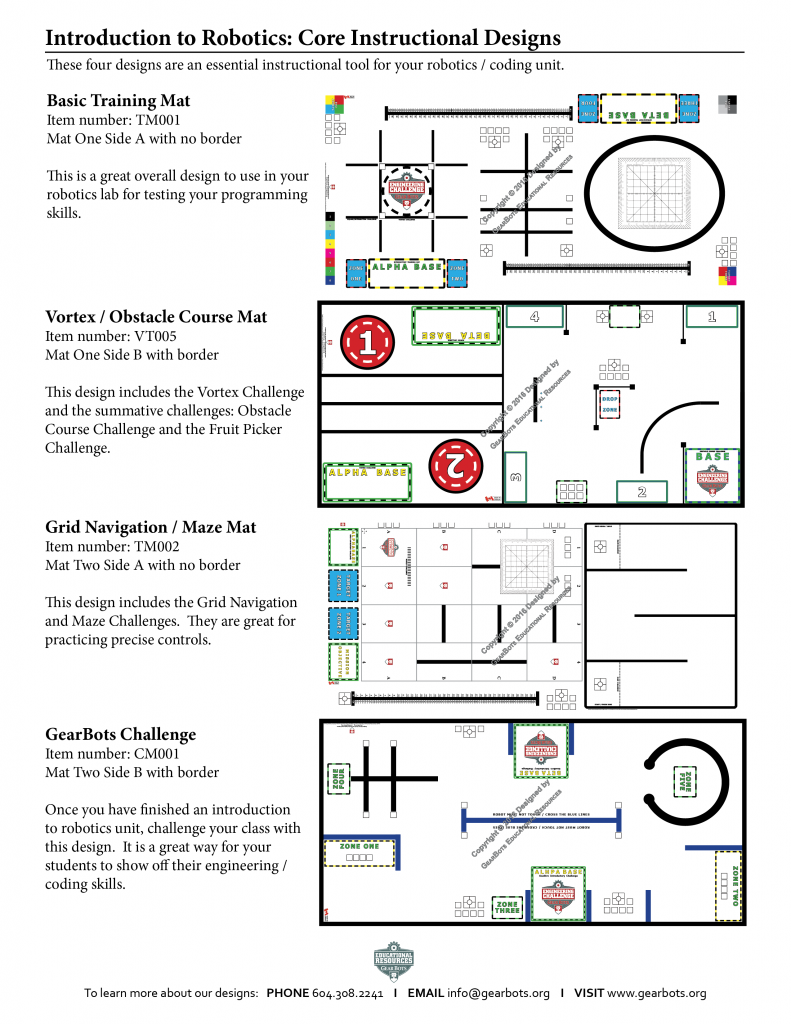 basic programming and logistical aspects of the light weight robotic platforms. They contain the basic features needed for teaching students how to precisely navigate around an area and react to environmental conditions.
.
2. Introductory Challenge Mats The purpose of these challenges are to train/teach the engineering teams the basic process and logistical aspects of completing a robotic challenge designed by the GearBots. These challenges consist of missions that reinforce the key concepts needed to compete in more advanced challenges. Points could be awarded for completion and accuracy of robotic programming and quality of engineering.
.
3. Themed Challenge Mats All of these challenges provide an excellent opportunity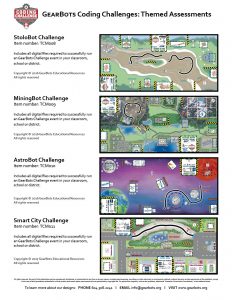 for students to demonstrate their knowledge of effective engineering, programming, and teamwork skills. All of the challenges are organized along a theme and consists of four or more missions that need to be accomplished within a set time period. Points are awarded for completion and accuracy of robotic programming and quality of engineering.  Click here to view designs
TCM008 - StoloBot Challenge
TCM009 - MiningBot Challenge
TCM010 - AstroBot Challenge
TCM011 - Smart City Challenge
TCM012 - MarsX Challenge
TCM013 - EcoBot Challenge
NEW TCM014 - CoastalBot Challenge
.
Note: Heavy weight vinyl is very durable and can be rolled out and removed from the testing board within seconds. Allows for easy portability from one site to the next and is easy to store. Mats are sturdy enough and should last for many years with proper care. Cleaning is easy with a damp soft rag and a little bit of mild soap.
Comments Off

on Our Current Designs